the ultimate destination for show vehicles and entertainment
Welcome to Heat Wave Inc, where passion for customization meets a flair for entertainment! In 1989, two custom truck clubs in Austin, Texas brought to life the idea of a centralized platform that celebrates the finest show vehicles from across the nation, while also providing a fun and engaging experience for the audiences. The very first show, now known as the Custom Sounds Texas Heat Wave, was held in late July that year and has only grown bigger and better with each passing year. It is now in its 3rd decade, drawing massive crowds of spectators and showcasing the most outstanding custom vehicles from the United States, Canada, and Mexico.
At Heat Wave Inc, we are obsessed with creating events that promise unforgettable entertainment to every person visiting us. We offer a wide range of events and attractions, including the BMX Freestyle Stunt Team, Motorcycle Stunts, Burnout Contest, Monster Truck Exhibition, Lawn Mower Racing, Mini Bike Racing, Bikini Contest, and our legendary Hydraulic Contest. It's a carnival of sorts that ensures the crowds keep flowing in and thoroughly enjoying themselves!
So, whether you are a passionate custom vehicle enthusiast or just looking for an exciting day out with your family, Heat Wave Inc has something for everyone. Visit us today and see for yourself why we have become the ultimate destination for show vehicles and entertainment in the US!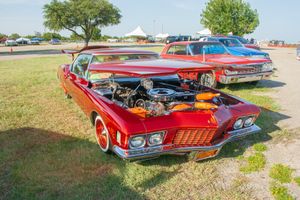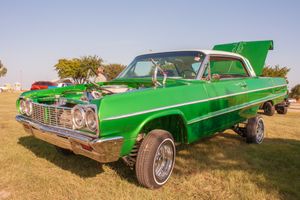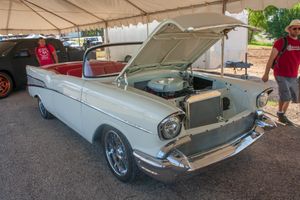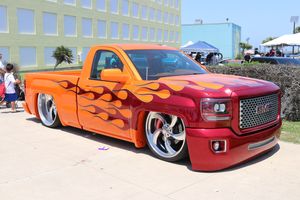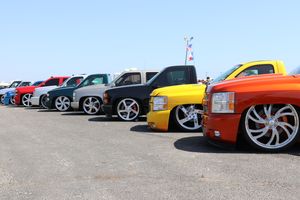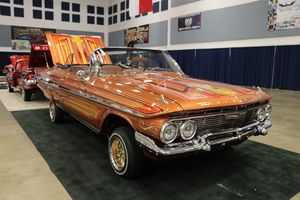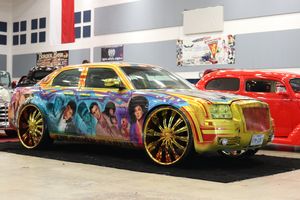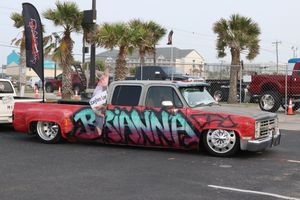 Check Out Our Social Media Pages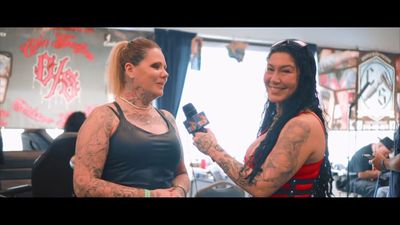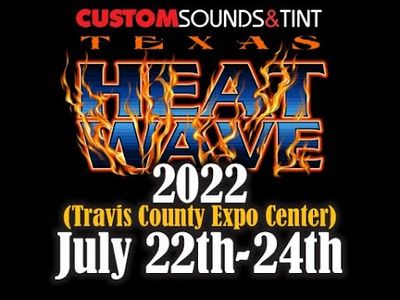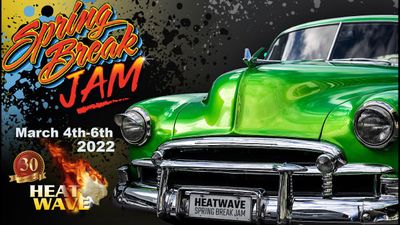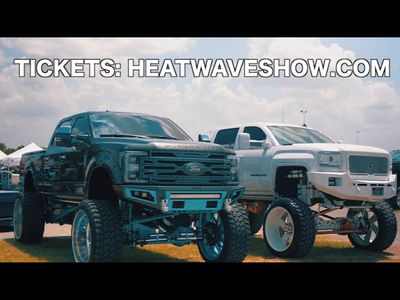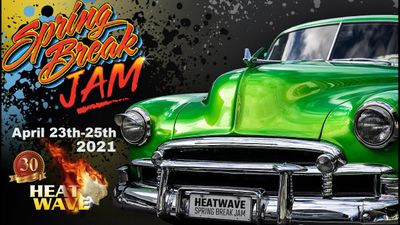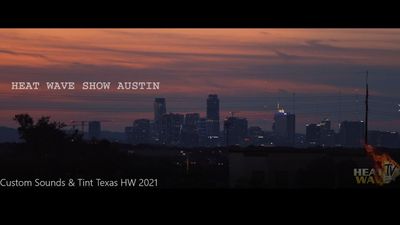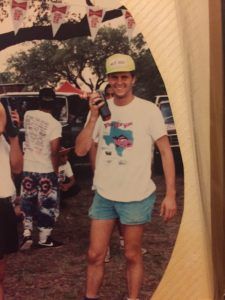 David MacDonald
David MacDonald, was born September 26, 1970 in Bricktown, New Jersey to Lou and Carol MacDonald. David is the youngest of five children. At the age of two, his family moved to Fort Collins, Colorado. Over the years, his parents divorced and both remarried. He resided with his mother, step-father Paul Poppe and his brother Darren. At the age of 13, his step-father's profession required them to move to Austin, Texas.
At the age of 15, David, like most other teenagers his age became very interested in cars – fast ones at that. To be exact, he dreamed of having a new Trans AM. That type of vehicle was not in his near future for the fact his parents were not able to afford it. Instead, he was given a yellow, 1970 Dotson hatchback. Not too happy with that vehicle, David set out to get a job and went to work for Safeway as a bagger. Being a very active and ambitious person, by the age of 16, he was able to put down the money needed and bought a new 1986 Mazda B210 truck. Immediately, he and his best friend, John Cragle, started the process of lowing it using the old-school lowering blocks. David and John worked on their trucks any chance they got and that's what they basically lived for.
David graduated from Crockett High School in the spring of 1989 and continued working for Safeway during the days and at night he delivered pizza for Mr. Gattis. Even with all this busy work schedule, David and his friends still found time to work on their vehicles…making improvements on David's mini truck and started to hang out at local places around Austin where other people congregated to show off their vehicles and sound systems.
Eventually, Jessie Zapata, president of Impressive Mini's truck club approached David and asked him to join his club. Every weekend the mini trucks along with other vehicles would gather and drive the famous 6th street of Austin.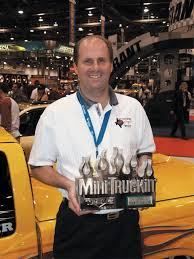 David, along with other club members started attending car and truck shows all over the state of Texas. David knew right away that the show scene is where he belonged. It was not long before David and Cragle branched away from Impressive Mini's and created their own club called Custom Miniz (Friends-N-Motion). They built this club based on the mini truck lifestyle and members helped each other work on their vehicles, as none of them had much money to spend. The club would raise money by doing car washes and other fund raisers. In addition they did volunteer work for Blue Santa and also adopted a section of a Texas highway to maintain and keep clean.
In 1989 Custom Miniz attended the first car show with Impressive Mini's at the OASIS overlooking Lake Travis in Austin, TX. David's passion for the car show scene increased.
One summer while visiting his sister, Chris Anne Velasco in California, he met her neighbor, Kenny Paul. Kenny wrote a regular column for Mini Truck Magazine. California was the "big league" of car shows and mini trucks. Kenny introduced David to several key people in the car show scene. They would go to different car club hang outs and David was introduced to many people and attended several shows. Eventually David had the pleasure of meeting Bob Hase.
Bob Hase, Owner of Reso and West Coast Mini Nationals, gave David inspiration to bring the California style shows to Texas. He had a very positive influence on David pursuing and furthering his desire to be a show promotor.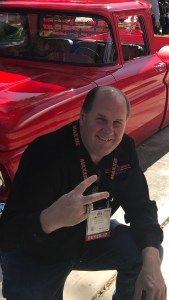 Finally, in 1990, David created the Texas Heat Wave. This came about due to a collaboration of friends that had gathered at a party Scott Williams of Late Night Minis, was throwing in Pflugerville, TX. Several people from Custom Miniz and Late Night Minis were discussing creating a car show in Austin and the surrounding area. At one point different people were shouting out possible names and when, "Texas Heat Wave!" was thrown out there – It was perfect! Texas often reaches temperature highs in the triple digits.
Next, the conversation turned to what dates to have the show. This was just a matter of figuring out the date the average highest temperature is in Austin. All that David and his friends needed to do was to find a place to hold the event and they agreed upon Old Settler's Park in Round Rock, TX.
David, along with all the help he could get started planning out the show. This included several trips to California and a ton of hard, diligent work. Attending a car show is simple. Creating and promoting it was a much harder task. David would need to find volunteers to help, sign up vendors and get sponsors to pull this off. With David's great diligence and conviction, the show took place on July 28-29, 1990. Texas Heat Wave was only one of a few shows ever covered by Trucking Magazine on its inaugural show.
With the success of Texas Heat Wave's first show, David with Custom Miniz and Late Night Minis decided to make Texas Heat Wave an annual event. In 1991, the show was moved to Emma Long Park on Lake Austin. Each year the show grew bigger. Eventually the show was so large that it was moved to the Travis County Exposition Center and has been held there up to the present year.
In addition to the Austin show put on each year, David expanded shows into Corpus Christi (Heat Wave), South Padre Island (Spring Break Jam), Houston (Texas Showdown), San Antonio (Heat Wave), Mercedes (Border Bash) and some smaller events such as the Chili Pfest in Pflugerville.
In 2015 David S MacDonald was inducted in to the Mini Truck Hall of Fame and continues to hold the values and passion for the Mini Truck seen.
Now, after 33 years of promoting and putting on the Texas Heat Wave shows around Texas, it is a true statement that David MacDonald, President of Heat Wave, Inc. has accomplished quite a feat in the truck and car show industry. Without the love and support of his three children, Kayla, Noah and Michael and most importantly his family and especially his mother, Carol, Father Louis and especially his step-father Paul, David would not be where he is today.