THE BIKINI CONTEST HAS BEEN A PART OF HEAT WAVE SINCE THE VERY FIRST SHOW.
THIS IS AN EXCITING EVENT THAT ATTRACTS A BIG CROWD. THESE GIRLS ARE COMPETING FOR BRAGGING RIGHTS TO SEE WHO LOOKS THE BEST IN THEIR CREATIVE BIKINI -- AND THE PRIZE MONEY OF COURSE!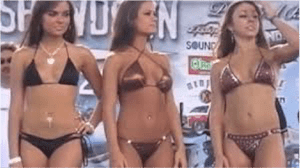 HOW DO I SIGN UP?
If you are interested in signing up for the Bikini Contest you can sign up online here or at the show at the official Heat Wave Gear booth during any of the shows. You must be 18 years of age to participate and fill out and sign the contest application. Our events are family-friendly, so let's keep the bikinis on.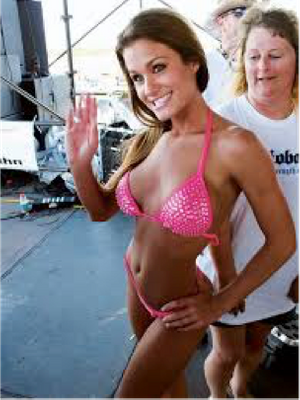 RULES AND INFORMATION:
Ladies must be 18 years of age to participate and fill out and sign the contest application.
Indecent exposure of any kind will not be tolerated and if you do so you will be removed from the stage.
Each contestant will have 15 sec. to present them self for the judges and audience so they can generate a as much reaction as possible.
The judges have 1/3 of the vote and the audience has the 2/3 vote. If it is tow close to call the judges will be the tie breaker or the judges can opt for a tie. In this case the ladies will spit the first and second prize money.
After the first round the lineup of ladies will be narrowed down to half then they will have 15 sec. again to make an impression for the judges and audience.
The final round is narrowed down to the top 3 and that were the ladies will have there last 15sec. in impress for the big money!!
The DJ will announce top 3 and then go down the line and ask the audience for their pick then the judges will vote and take in consideration of the audience reaction to all 3 ladies then the DJ will announce the winners 3rd first then 2nd last 1st place winner.
The contest will be limited t0 15 ladies max so we can keep the contest on schedule.