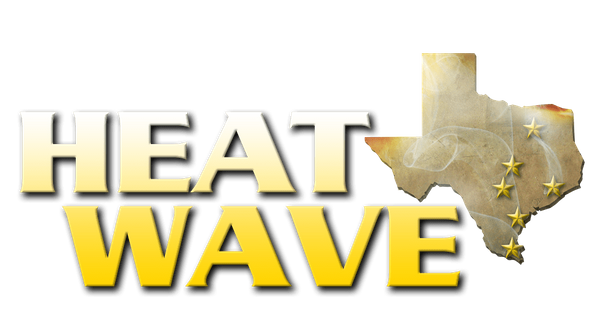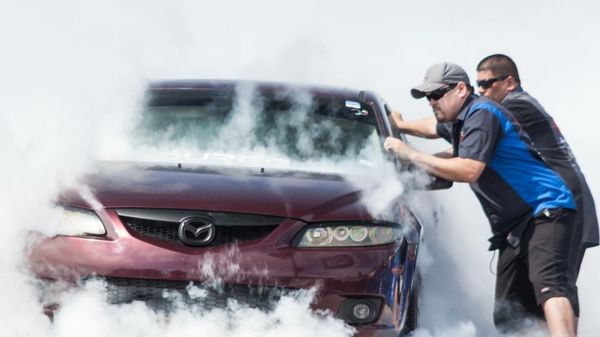 HEAT WAVE FAMOUS BURNOUT CONTEST IS ONE OF THE MOST ENTERTAINING EVENTS OF THE WEEKEND.
THIS IS WHERE SHOW PARTICIPANTS CAN GO FOR BRAGGING RIGHT TO SEE WHO CAN PUT OUT THE MOST SMOKE AND EVEN BLOW A TIRE. THE WINNER GETS THE CASH POT AND THE AWARD FOR THE BEST BURNOUT.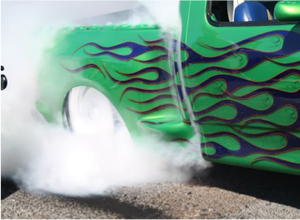 HOW DO I GET IN ON THIS?
Anyone who is 18 years of age with a valid driver license and has insurance can participate. You can register at the official Heat Wave Gear booth located near the main stage at most shows. There is an entry fee of $10 which all goes in to the prize fund pot. You will need to look at the schedule of events to see when the start time is and where the burn out strip is located. You must be at the burnout strip at least 10 min before the start time.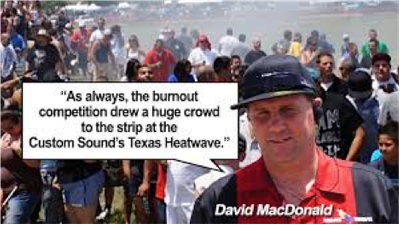 OPERATION:
There will be a tech Inspection before you are eligible to participate.
Before staging, the driver must secure helmet and seat belt.
When the vehicle is staged, the event coordinator will place the wheel caulks under front wheels then when it is safe will give you the signal to go. If there are any problems with the wheel caulks or anything seems not right you will be signaled to stop immediately.
All vehicles will be given the same amount of time 60 seconds for start to finish.
The contest is judged by the crowd noise and amount of smoke is put out.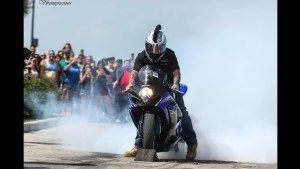 VEHICLES THAT CAN PARTICIPATE:
– Stock or show vehicles in good running condition with no broken or missing body parts and good suspension.
– Stock chassis or tubbed vehicles are acceptable.
– Motorcycles
RULES AND SAFETY:
Breaks on the vehicle will be tested for pedal "feel". A running break test may be requested. All brake pedals must be covered with rubber non-skid surface.
Vehicles may be lowered.
All Vehicles must be powered only by gasoline or diesel fuel.
No fluid leaks of any type are permitted.
All nitrous bottles must be unhooked.
All vehicles must be equipped with seat belts and they must be worn.
Tires must be D.O.T approved and absolutely NO retreads or studs allowed. Street slicks are allowed, Tires must be free of all defects, cuts, and dry rot. Metal screw-in valve stems or valve stem are retainers are recommended. Snap-on hubcaps must be removed.
Must be a licensed driver and at least 18 years of age to participate in contest.
Vehicle must be in good running condition in and out with no loose or damaged body parts.
Vehicle must be insured
Driver must understand when he is told or feels like something is not right he must stop the Burnout if before the 60 sec. time limit
The road must be clear from any people before contest can start.
The vehicle must have drive shaft loops if bumper height is 25" or higher. Each drive shaft must have a minimum of 2 loops. If the vehicle has a shaft no longer then 24", 1 Loop, properly centered, will suffice. Drive shaft loops must be rigidly mounted to the frame rails or to the floor on both sides of the shaft. (Four-wheel drive only.)
Drive to front wheels must be disengaged. (Four-wheel drive only.)
If welding has been performed on chassis or suspension and shows any evidence of deterioration, vehicles will not be allowed to compete.
In the event of a fire stop burnout, turn off car and get out right away. Fire extinguishers may have to be used to put fire out. If Fire cant be put out call 911 and get everyone to safe area away from the vehicle.
No alcohol or drugs permitted. This policy will be strictly enforced presence of alcohol or drugs will automatically disqualify the driver and vehicle from competition. A participant may be asked to take a breathalyzer test and refusal to do so will result in disqualification.