Spring Break Jam
APRIL 1st-2nd, 2023
Location:
South Padre Island Convention Center
7355 Padre Blvd
South Padre Island, Texas 78597
Tickets are online at https://www.eventbrite.com/e/the-wrap-plug-spring-break-jam-2022-tickets-208846885657
Tickets & Registration may also be Purchased at the Gate at the Show:
One Day: $25 (Sat. or Sun.)
Weekend: $30 (Both Days)
Gate Registration: $60
Vendor Setup Times 
Friday: 10am to 7pm
Saturday: 8am-9am Additional Sponsor/Vendor Info

Click Here
---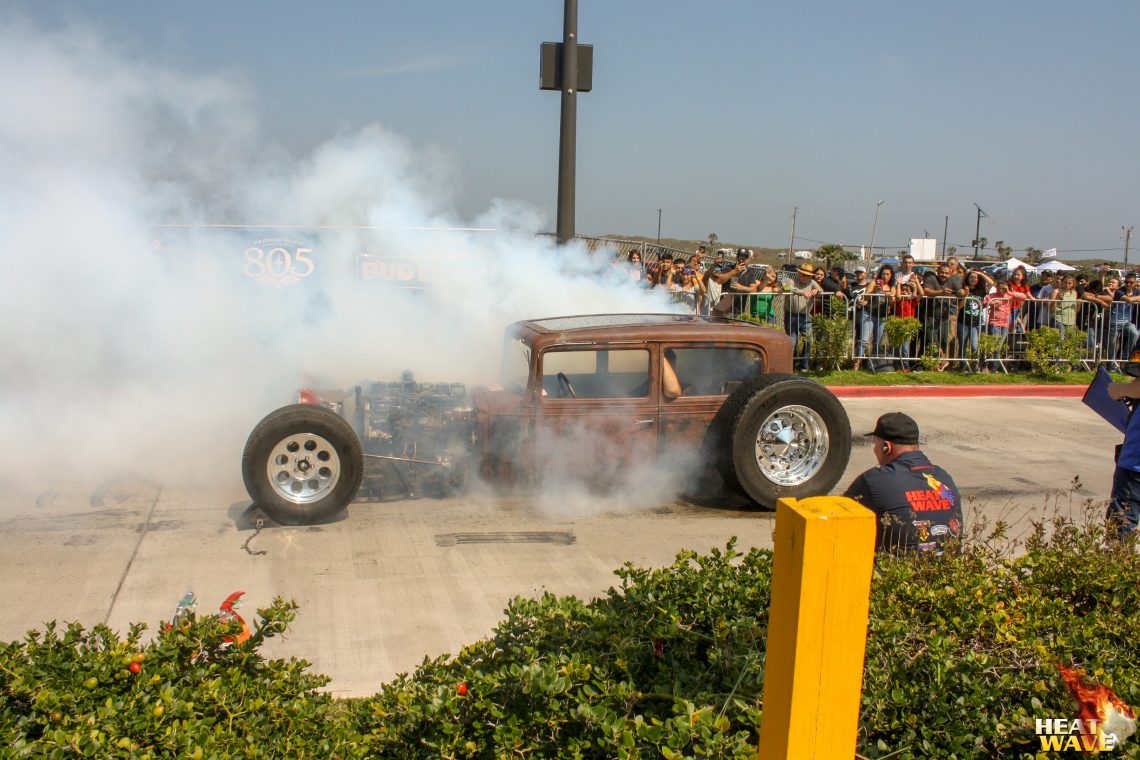 Show Info & Guidelines 
The deadline for discounted show vehicle registration is March 26th, 2023
The deadline for discounted online spectator tickets is March 29th 2023
Children 10 and under Free
Military Discount at the gate offered at the gate $5 off
Show vehicle registration includes (2) weekend wristbands any additional passengers will have to purchase a weekend wristband.
All sales are final No Refunds Show is rain or shine.
No Outside food or beverages through the spectator entrances.
Small personal motor vehicles and ATV's are allowed they must pay a separate registration fee of $50. Driver must have a valid driver's license. NO CHILDREN If the driver is not driving slow and respectful you will lose privileges and your vehicle can be confiscated or asked to leave the show grounds. You are responsible for any damage or injuries that occur regardless who is driving. You will also be required to sign agreement stating you understand these conditions.
All BBQ pits must have fire extinguishers.
Tents bigger than 10'x20′ must have a city permit and have a fire-retardant tag. Deadline two weeks before the show dates.
Trailers are not allowed inside show grounds they can be parked at your hotel or the flats next to the venue there will be a state park fee to park there.
Aggressive pets are not allowed no pets inside the building, No glass bottles,
No burnouts or unsafe driving!! There is a designated burnout event you can sign up for at the HW official T-Shirt booth.
Stock vehicles are not allowed in show area this will be strictly enforced.
Additional Events
FRIDAY Sponsor/Vendor/Participant Pool Party
Get your Free tickets at the show Thursday and Friday during set up. There is a limited number of tickets so get them early!!!
Free Pizza and Tacos well they last
Free Non-Alcohol beverages
Free Beer with competitive beer glass
Free Hawaiian lays and goodies
DJ good music
Beer pong tables
Hot tub and swimming in the pool
All ages welcome must be 21 to drink
BYOB
SATURDAY After Party at TBA
Spring Break Jam after party
Must have a valid ID
Cover charge is Free before 10pm
DJ
Bars
Heat Wave Drink Special ask at the bar
---
Entertainment
ATTENTION MUSIC ARTISTS
If you would like to be a part of the Heat Wave Tour this year and want to on the Entertainment portion of our web page please e-mail info@heatwaveshow.com or send a message.
---
Hotel Information
6502 Padre Blvd. , South Padre Island, Texas 78597 (956) 761-8844
---
Awards & Classes
For a full list of Classes

CLICK HERE  

Not all classes are used based on what shows up at each show classes with less then 3 may be combined with another classes.
Awards are based on classes used at the show.
Best of Awards 

Any questions regarding the judging will be done after the awards presentation in a designated area. Please be respectful of the staff as we what to help resolve your question as quickly as possible. If your issue is not resolved at that time we will take care of getting you questions answered with in the next two weeks after that event.

If you do not stay for the Awards presentation for any reason you must make arrangements to pick up award or pay the shipping and handling to get it.

Awards presentation at 6 PM Sunday

---